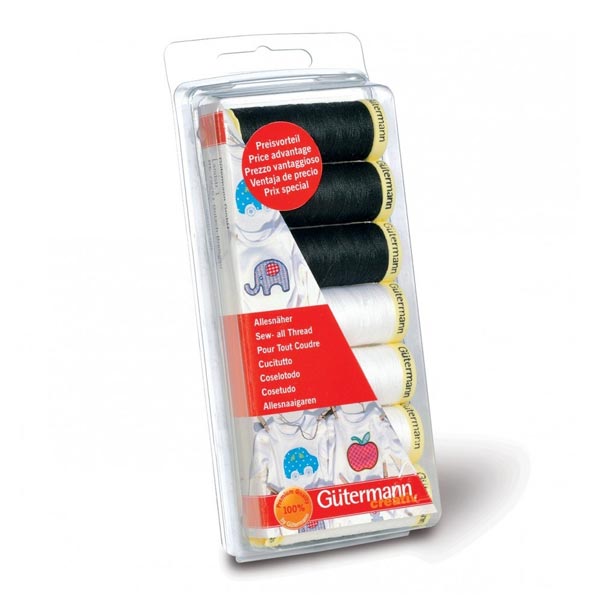 Gutermann Creativ Thread Set Sew-All Black & White 100mm | Set of 7
This set includes 7 reels of sew-all, polyester thread, 4 in white and 3 in black. The 100m reels are suitable for all materials and seems making them the perfect addition to your sewing collection.
Features & Benefits
Includes 7 reels of thread
Tear resistant and exceptional wear resistance.
No fibre lint with sewing.
Specification
Size: 100mm
Colour: Black & White