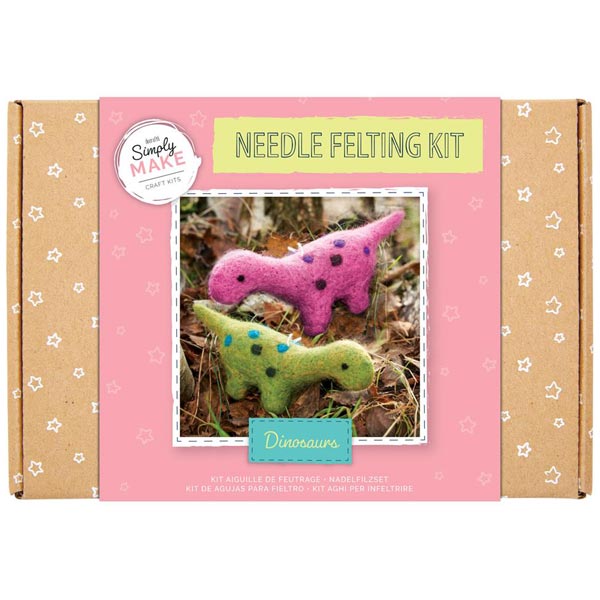 Simply Make Craft Kits Needle Felting Kit Dinosaurs
Regular price £4.16 £2.08 Sale
Make your very own adorable felt characters using the Dinosaurs Needle Felting Kit from Simply Make.
This felting kit features all the elements you need to create 2 fantastic dinosaurs that are sure to make the perfect gifts for your family and friends.
This kit contains polystyrene bases, felting wool, felting needles, thread, silver chenille stem, instructions - glue not included. Simply follow the instructions included and watch as your dinosaurs come to life.
Features & Benefits
Contains polystyrene bases, felting wool, felting needles, thread, silver chenille stem, instructions - glue not included
Kit includes everything needed to create 2 dinosaurs
Suitable for beginners