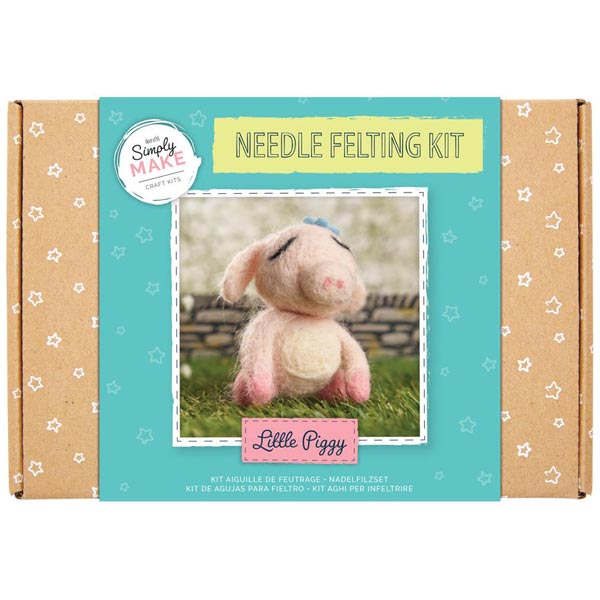 Simply Make Craft Kits Needle Felting Kit Little Piggy
Make your very own adorable felt character using the Little Piggy Needle Felting Kit from Simply Make.
This felting kit features all the elements you need to create an adorable little piggy that is sure to make the perfect gift for your family and friends.
This kit contains polystyrene bases, felting wool, felting needles, thread, pre-cut felt pieces, instructions - glue not included. Simply follow the instructions included and watch as your piggy comes to life.
Features & Benefits
Contains polystyrene bases, felting wool, felting needles, thread, pre-cut felt pieces, instructions - glue not included
Kit includes everything needed to create 1 little piggy
Suitable for beginners