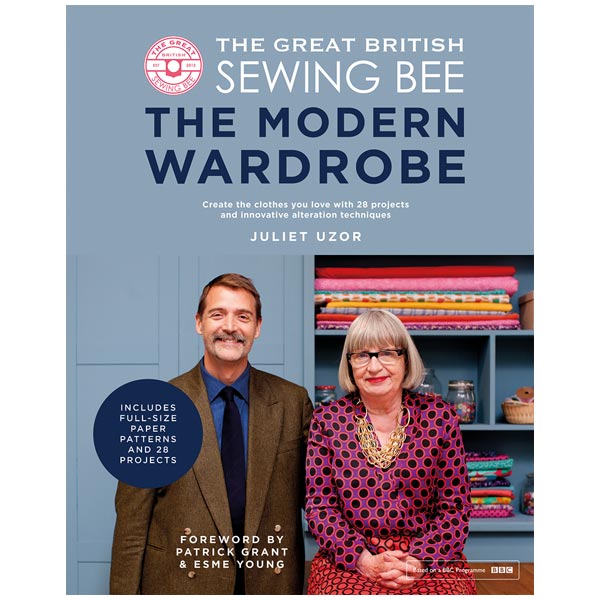 The Great British Sewing Bee Book The Modern Wardrobe
Regular price £22.50 £10.83 Sale
The Great British Sewing Bee: The Modern Wardrobe is the latest companion to the hit BBC2 television series.
Discover how to make a sustainable wardrobe by creating 3 alternate looks from 1 pattern and making your own clothes with the 28 projects included.
This book contains 7 printed full-size pattern sheets ranging in sizes 8-22 that can make items including paper bag shorts, dance dress, Oxford Bag trousers, Breton two-piece, a-line dress and more.
Written by Juliet Uzor, this book is designed for demystifying the pattern process and provides clear illustrations and instructions for personalising patterns and making alterations that will elevate your sewing skills.
Use this book to learn about 3-in-1 fashion and develop your personal style!
Features & Benefits
The latest Great British Sewing Bee book to coinicde with the BBC2 television series
Includes 7 printed full-size pattern sheets with sizes ranging from 8-22
Teaches you 3-in-1 fashion and how to alter your own clothes