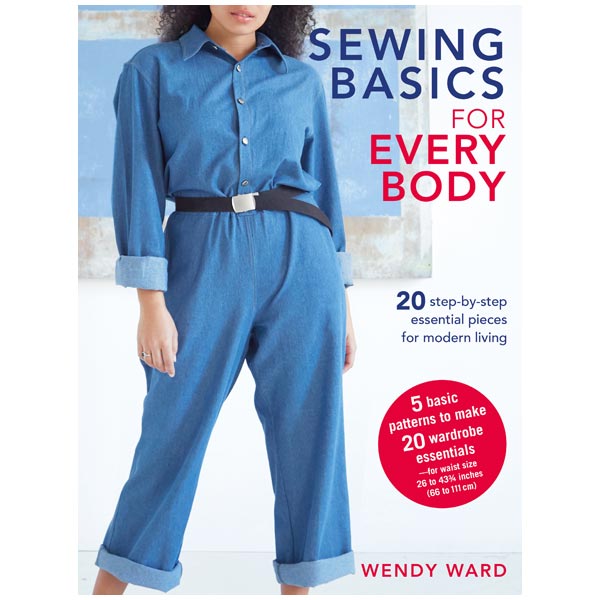 Wendy Ward Sewing Basics for Every Body Book
Regular price £9.16 £4.99 Sale
The Wendy Ward Sewing Basics for Every Body Book provides you with 20 step-by-step essential pieces for modern living. This book features 5 basic patterns that will allow you to create 20 wardrobe must-haves of classic garments, that are suitable for of all genders, age or body shapes.
With these sewing basics, you can learn skills to create pieces from both woven and knitted fabrics of styles including button-down shirts, sweatshirts, t-shirts, different styles of trousers, jackets and jumpsuits.
These patterns are suited to both beginners and experienced dressmakers, with a variety of versions from easy to more technically challenging. Each of these pattern cover 10 sizes, simply trace off the pieces that you need and off you go!
Features & Benefits
Contains Wendy Ward Sewing Basics for Every Body Book
20 step-by-step essential pieces for modern living
5 basic patterns to make 20 wardrobe essentials
For waist sizes 6in to 43.75in